Allure of Poundbury needed a website that captured what a relaxing and immersive beauty salon it is.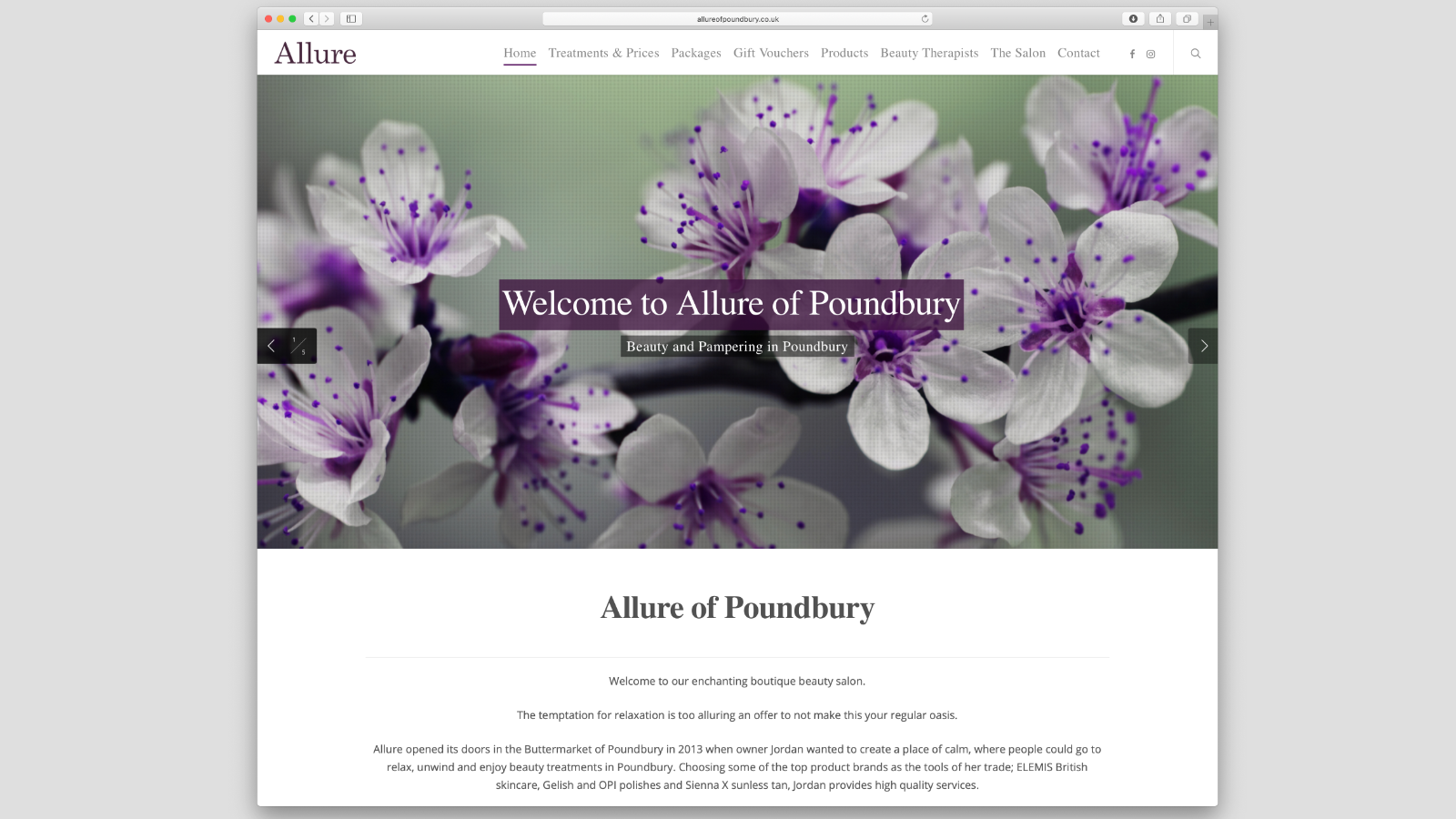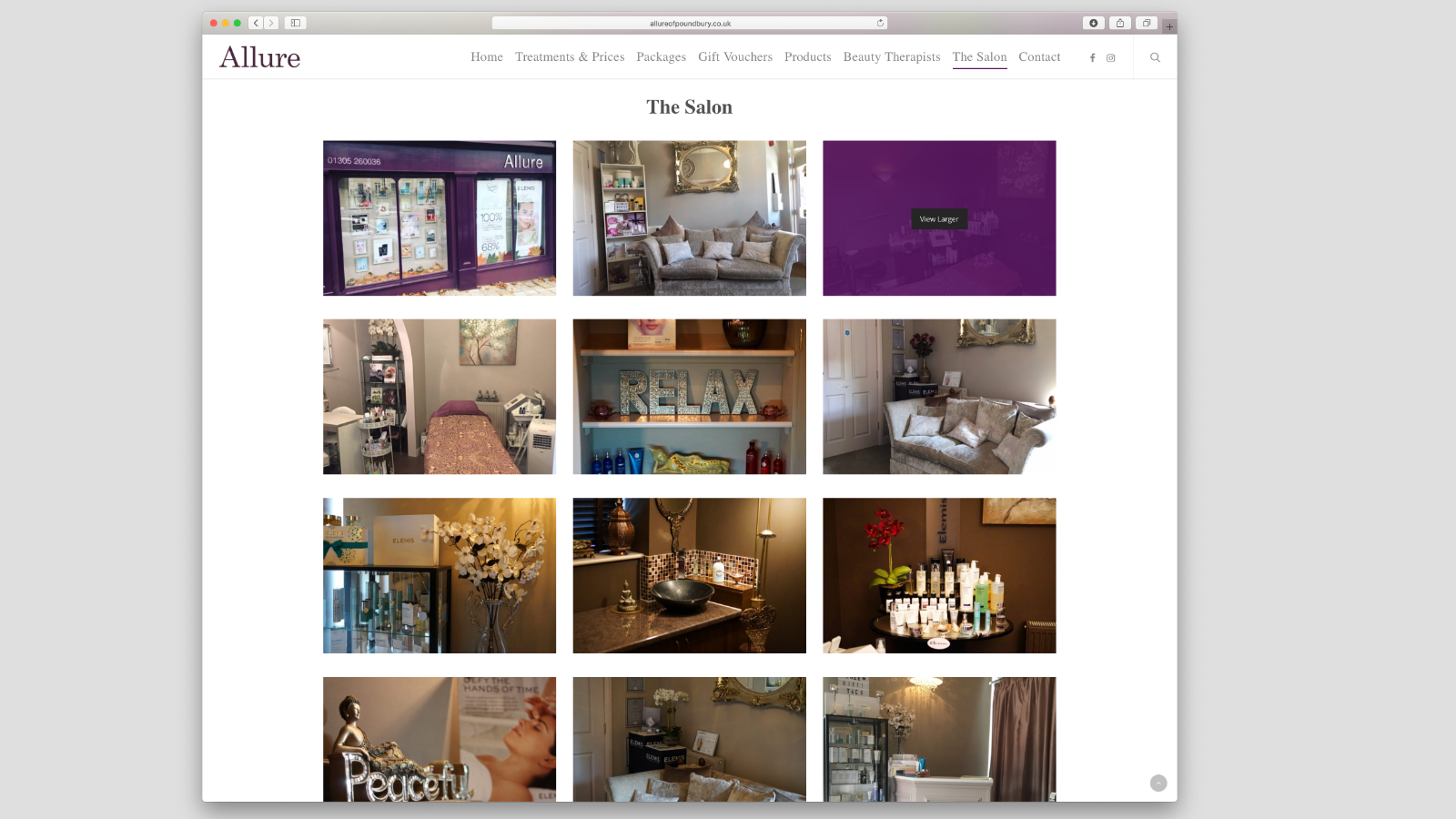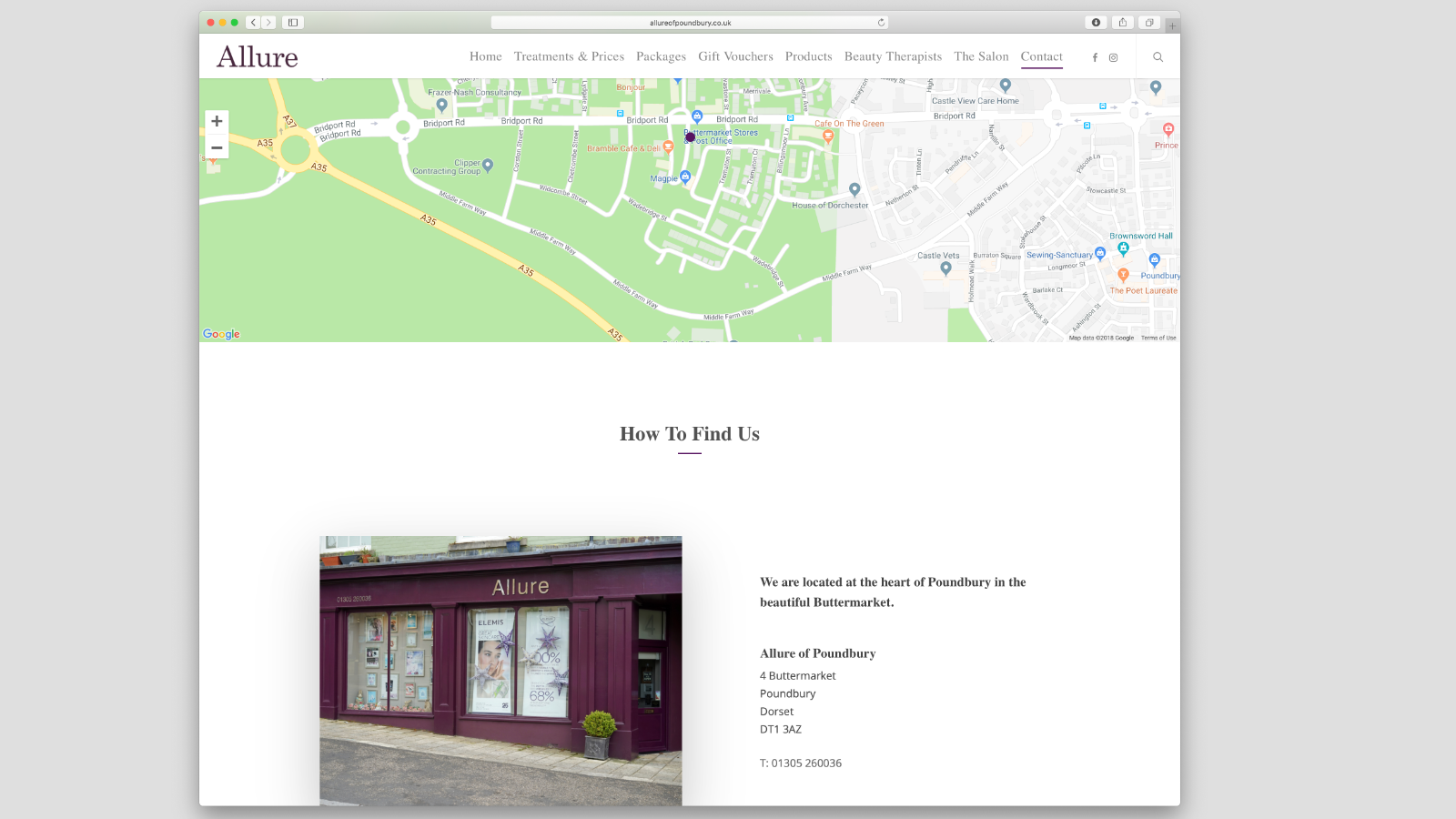 Allure has been established in Poundbury for a few years but the team hadn't developed a website for the business. In order to expand their reach they contacted Stonecoast to design a develop a new website that captured their unique identity.
The responsive site provides an excellent user experience and showcases all the different products and services that Allure offers. Treatments and prices are within easy reach and the site seamlessly guides users to make a booking or find out more.